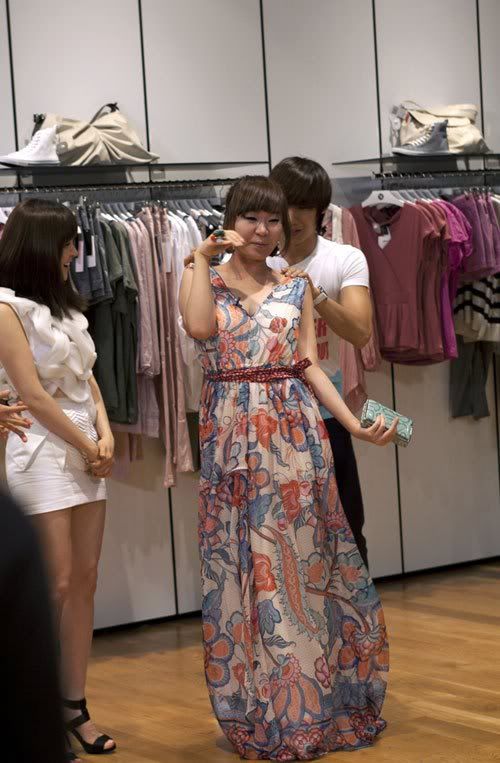 This upcoming cable TV episode on the 4th of O'Live "COCO&MARC2", MBLAQ member G.O was replaced by Lee Joon who did his chin-cutting dance during the recording and shook the girls hearts.
Lee Joon used his body all out during recording and replaced the mood-maker G.O's empty seat. Lee Joon who had been showing his strong charisma had caught idol-killer Joori's eyes.
Joori had forgotten her love for the constant G.O and turned her eyes to Lee Joon creating a G.O-Joori-Lee Joon love triangle.
In YoungDeungPo Time Square at M shop she enchanted Lee Joon with her luxury resort-style look. In contrast to her casual style, she appeared wearing a deep neckline high quality long dress as she entered, showing off her glamorous body.
Lee Joon was shy at seeing this side of Joori for the first time and didn't know where to place his eyes or look, but Jung Joori found this side of Lee Joon very cute.
Source:
Nate News
[TV Daily Lee KyungHo Journalist]
Translation: J00NiEx@AbsoluteMBLAQ
* My fav. comedian... ever since I saw her I keep telling my self she is pretty. Some might think the opposite way. but I like her even more when I saw her real self. She look so aggressive in front of the camera but she's so different in real...