Have you watch the latest variety show on SBS called Roommate (룸메이트) ? Noy yet? what are you waiting for... go watch it NOW!
Seriously, I'm not in the mood of writing or updating this blog nowadays, but thanks to this new variety show I'm back and starting hitting my keyboard again.
ㅋㅋㅋㅋㅋㅋ
So what is this

Roommate (

룸메이트) shows any way....

The show features eleven celebrities living together in a

share house

, sharing common spaces such as the kitchen, living room, and washrooms, as well as household tasks.

The house features sixty cameras and five bedrooms.

The program is a response to society today where single-person households are dramatically increasing and aims to show the life, troubles, and joys of eleven different celebrities as they form friendships, relationships and possibly enemies living together under one roof

.
The best part of the show is the cast is fresh, we know each one of them but we hardly got a chance to even have a glimpse of their lifestyle. They might still not showing everything but still showing us that our celebrities is just a normal person means a lot... well at least for me.
Now let's check out list of the cast:
Name: Shin Sung Woo
B.O.D: July 26, 1968
Profession: Singer / Actor
Name: Park Min Woo
B.O.D: March 22, 1988
Profession: Actor
B.O.D: September 14, 1991
Profession: Singer (After School member)
Profession: Singer (EXO member)
Profession: Actor


Name: Song Ga Yeon
D.O.B: December 28, 1994
Profession: MMA Fighter
Episodes:
Episode #

Broadcast Date

Episode Title

Narrator

1

May 4, 2014

If one day, to live with a stranger

Lee Dong-wook

2

May 11, 2014

Approaching you slowly, little by little

Lee So-ra

3

May 18, 2014

Love is an open door

Hong Soo-hyun

4

May 25, 2014

If together, it can't get tastier than this

Shin Sung-woo

5

June 1, 2014

You are my spring

Seo Kang-joon

6

June 8, 2014

Bom's message becomes a reality

Park Bom

7

June 15, 2014

Magic Girl Nana and Laughter Defense Corp Kang-dash Man

Nana

8

June 22, 2014

You are my No.1

Park Min-woo

9

June 29, 2014

Sweet, spicy, and bitter tastes

Chan-yeol

10

July 6, 2014

Youth never comes again

Jo Se-ho

11

July 13, 2014

How nice would it be if only good things happened?

Song Ga-yeon

12

July 20, 2014

Clear skies after cloudy skies

Chan-yeol

13

July 27, 2014

Achieve the goal Sunday

Hong Soo-hyun

14

August 3, 2014

Will joy come after hardship?

Jo Se-ho & Seo Kang-joon

15

August 10, 2014

A summer night's miracle

16

August 17, 2014

Begin Again at the End

17

August 24, 2014

Enjoy It, Song Gayeon

Hong Soo-hyun

18

August 31, 2014

Looking Back

Park Min-woo

19

September 7, 2014

Chase or Be Chased

Hong Soo-hyun

20

September 14, 2014

A Passionate Goodbye

Hong Soo-hyun
Finally, Roommate Season 1 has ended. Truthfully, I enjoyed watching Roommate and 20 episodes is not enough for me to fully understand all the members and after watching every episodes I do realize that I can't help but do feel disappoint with the editing and I do feel like most of the time it was too scripted and too much concept for all the roommates. I hope season 2 will be much better, with less script and good editing.
Season 2
It's Okay, Roommate.
Season 2 of Roommate, with the new name
It's Okay, Roommate
, will be centered around the roommates dealing with their problems and following their personal lives. The cast will consist of the remaining five roommates, while others are said to be added.
Lee Dong Wook, Jo Se Ho, Nana, Park Min Woo and Seo Kang Joon will stay for the new session.
Let's meet the new cast: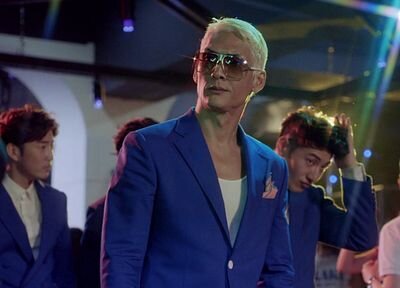 Name: Park Joon Hyung (

박준형) aka Joon Park (G.O.D)
D.O.B: 20 July 1969
Profession: Leader- rapper (G.O.D) & actor
Name: Bae Jong Ok
D.O.B: 13 May 1964
Profession: Actress
Name: Ryohei Otani (

大谷慶彦)
D.O.B: 1st October 1980 (Born in Japan)
Profession: Actor
D.O.B: 5 January 1986
Profession: Comedian
Name:

Lee Soon-Kyu (

이순규) aka Sunny
D.O.B: 15 May 1989
Profession:
Singer (Girl's Generation), actress
, Radio DJ
Name:
Jackson Wang
Ka Yee (
王嘉爾)
D.O.B: 28 March 1994 (Born in HK)
Profession: Rapper (GOT7)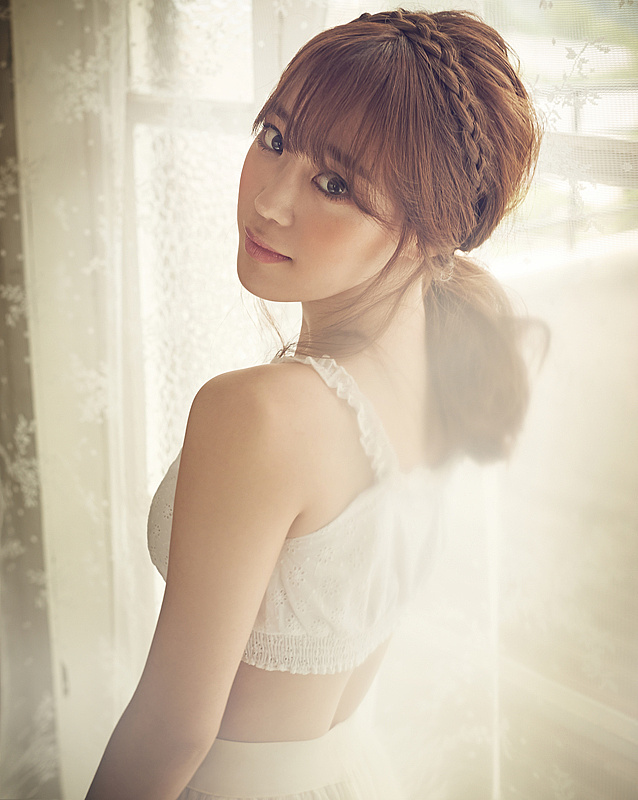 Name: Heo Youngji
D.O.B: 30 August 1994
Profession: Singer (Kara)