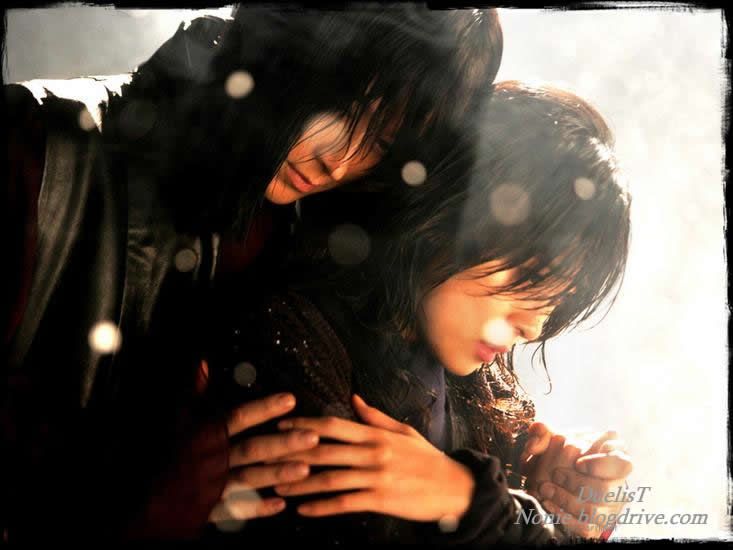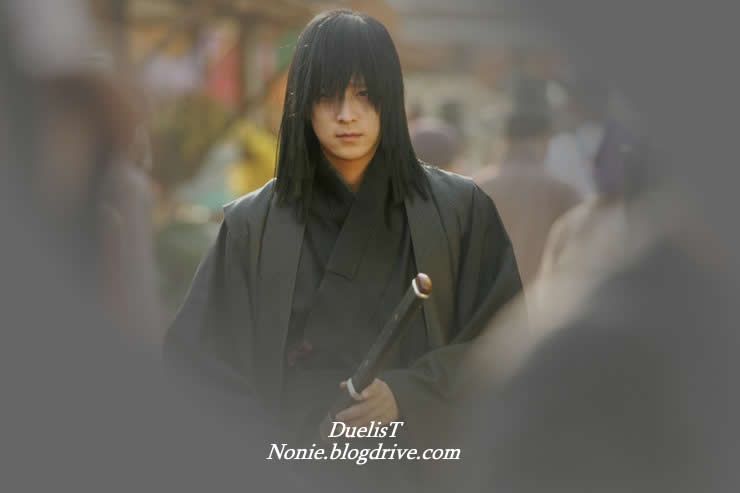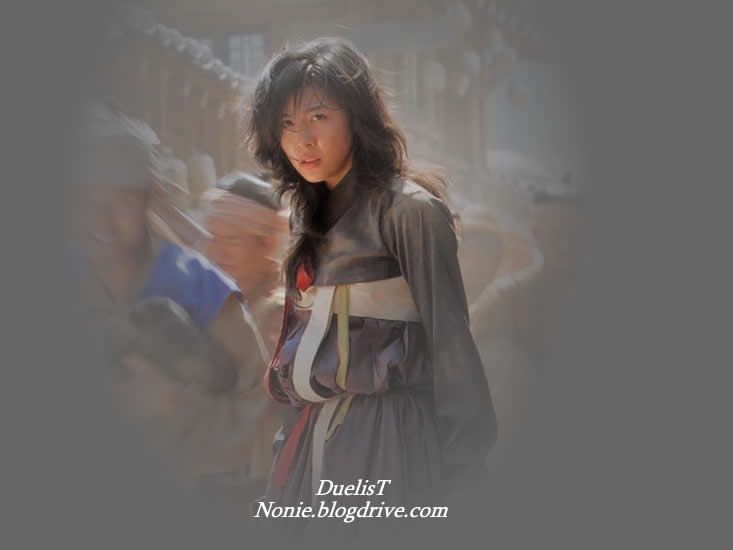 In the 18 century, Chosun empayer was in a disaster condition, fake money was everyway in the market. A chief officer Sir Ahn (Ahn Sung-ki) and his brave policewomen officer Namsoon (Ha Ji-won) try their best to investigate who was the person behind this matters...While in the investigation...Namsoon was fate to be mate with "The Sad Eyes" (Kang Dong-won)...


Both Namsoon and "The Sad Eyes" started their duel from the begining they have mate...they have the same feelings to each other but still both of them were standing from the different path...both know a duel is something they have only once in a life...they express their feeling trough thier fighting skills...they believe in each other even if they're enemies...they believe that they really love each other but still the fight must be end...
Every movie that I've watch...it's always great be it love story, epik story or whatever it is...I'll never say It's sucks...well it's great as always...maybe I need to find one that make me say "IT's SuckS"
Well that's it for today...gonna take some rest now...so many things to do after this...


p/s: P-CutE...Go Do YouR HoMewoRk NoW
...
*Moved from Nonie.blogdrive.com