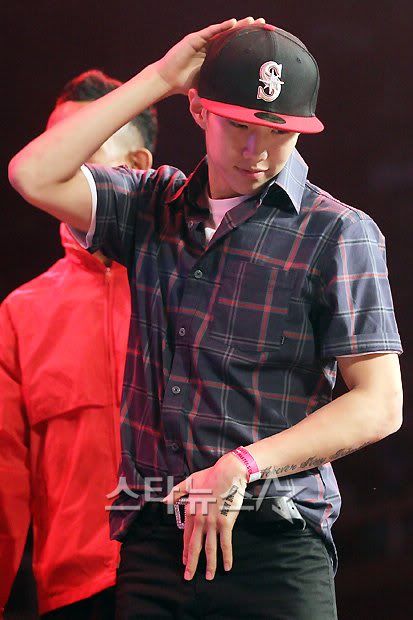 A recent survey for the quintessential idol of the autumn season was just concluded. The final nominees based on popular opinion were TOP, Choi Siwon, Jay Park, Park Gyuri, Jun Jiyoon, and G.na who are all known for their chic charms.
Bugs (www.bugs.co.kr) a music portal site, recently conducted 'The Chicest Idol for Autumn' poll from September 6th to 12th.
In the final result of the survey, (a total of 1,391 people participated in this poll), Jay Park was ranked no.1 beating other distinguished candidates by taking 36% of votes (493 voters).
Netizens supported their verdict by stating that "Jay Park is the best at being effortlessly chic and stylish." "Jay Park is a natural born chic", and "Jay Park has an appealing and laid-back urban style that appeals to the masses."
T.O.P of BigBang was ranked no.2 by taking 29% (402 people). T.O.P got a lot of support being called "ChicTOP". T.O.P & GD in BigBang will debut as a unit group in Japan this November.
Choi Siwon of Super Junior was ranked no.3 by taking 24% (326) of support, and G.na was no.4 by taking 6% (74).
For more details about the survey, you can visit this voting page http://music.bugs.co...holic/poll/2689 for more information about the artist who was ranked no.1, Jay Park, you can visit and checkhttp://music.bugs.co...artist/80048278 Meanwhile, Bugs is doing a survey on 'The singers who gets love from most of their seniors" as it has come the season of open recruitment. Seohyun of SNSD remains the no.1 idol in this poll, beating Seungri from BigBang.
Source: Neowizbugs
PLEASE DO NOT ADD/REMOVE CREDITS. YOU MAY ONLY TAKE OUT WITH CREDITS TO JAYPARK.NET.