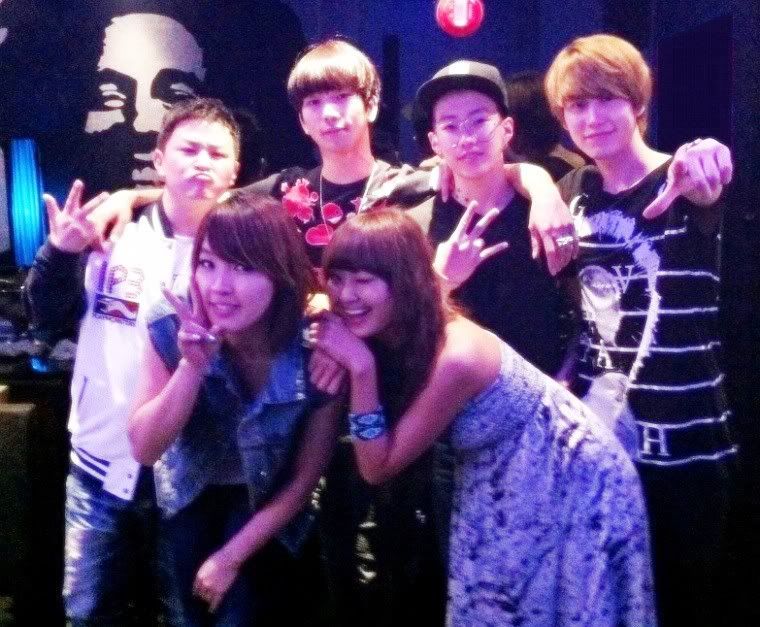 The photos of Immortal Song cast's dinner party are revealed in this issue.
Kyu-hyun revealed the dinner party pictures of 'Immortal Song 2' on September 11 in his Twitter with this statement: "Six people who
were singing the legendary songs together.. regardless who did good or bad it was very fun~ making the word in fashion and pleasantly
showing the dinner party"
In the photos revealed, the members of 'Immortal Song 2,' Huh Gak, G.O, Jeon Ji-yoon, Hyo-rin, Kyu-hyun and Jay Park were friendly
taking poses. Especially the cute facial expression and pose of Hyo-rin and Jeon Ji-yoon were catching attention.
The netizens who saw the dinner party pictures of 'Immortal Song 2' were showing different reactions saying "Everyone looks close
to each other!" "It is good to see that they're well together" "Too bad that many of them are leaving"
Meanwhile, in KBS-2's 'Saturday declared free-Immortal Song 2' aired last September 10, Jay Park sang 'Dear, Please Don't Change,'
PLEASE DO NOT ADD/REMOVE CREDITS. YOU MAY ONLY TAKE OUT WITH CREDITS TO JAYPARK.NET.