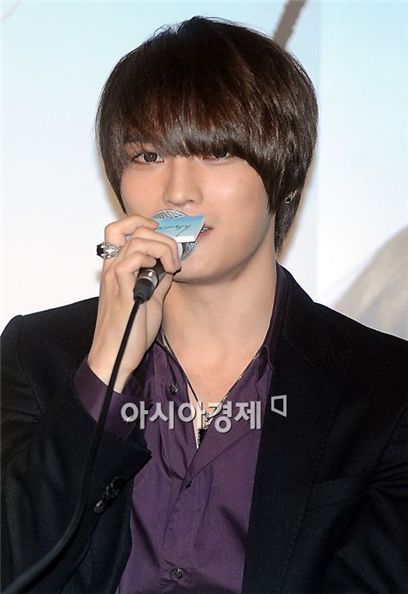 Hero Jaejoong of Korean idol group TVXQ has denied recent rumors that he is dating Japanese model Yano Mikiko, according to a Japanese magazine Women's Weekly.
The weekly publication reported in its recent issue that Hero Jaejoong had "enjoyed a date with Japanese model Yano Mikiko near Shibuya. They were wearing masks and Mikiko had her arm through Hero Jaejoong's."
Mikiko is a popular model who has appeared on the May cover of fashion magazine Non-No.
However, both parties denied the report. Incidentally, Hero Jaejoong had also been linked to Japanese actress Abiru Yuu last November.
Hero, whose real name is Kim Jaejoong, debuted in 2004 as part of five-member boy band TVXQ. The group became one of the most phenomenal K-pop acts in the country and throughout Asia, selling numerous records and recently making history in the Japanese music scene.
The band officially stopped working as a group in Korea last year and in Japan last month due to a legal dispute between three of its members -- Hero Jaejoong, Xiah Junsu and Micky Yoochun -- and talent agency SM Entertainment over their 13-year exclusive contract.
In April, Hero Jaejoong made a successful acting debut in a Japanese TV series "Hard to Say I Love You" alongside top Japanese actors Eita and Ueno Juri of smash hit TV series "Nodame Cantabile".
Reporter : Ko Jae-wan star@
Editor : Lynn Kim lynn2878@
<ⓒ10Asia All rights reserved>