I Just realized that I haven't put any review on this drama...actually I already wrote it...but I place it at my ither sites...so here is the review...

One fine day is a drama which is involved around 4 people( but the main character that I really wanna know about is only 2 hehehe)...okay...it's another siblings love story but why care, all I know is that Gong Yoo is damn hot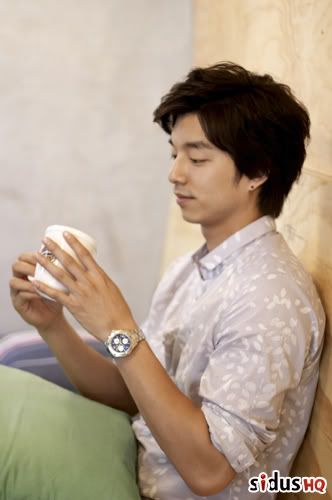 Seo Gun - a guy who live faraway from Korea doing everything including cheating to everyone that he care...but deep down inside him he felt empty and still waiting for the moment where he can finally keep his promise to the one he love...the promise that he made 15 years years ago.


Seo Haneul - Gun might be the best liar in the world but Haneul could be the best among the 2 of them...living as Park Hae Won for 15 years...pretending to be happy in a wealthy family...she could pretend to be whatever she wants...no one know the this tough lady is actually so weak inside...she believe no one but the one she love...


Hyo Joo - Growing up with lot of love from 3 guys...her dad, brother and Gun. Always refer Gun as her lover even that she knows Gun always refer her as sister...as a weak person she actually has the strong heart...


Kim Dong Ho - He's a guy that full with confident...got sense of humor, he actually a person who lost in his own world and love...until he met Haneul and fall in love again. Got an interesting character...
L

ove that involved around them is not as easy as it may seem...know what they feel but all that they have done is protecting each other until they got tired and let it out and face the feeling that they have hide and all they really need is time and each other...
All that I hope from this drama is a good ending...I think the ending is kind of too simple well korean drama always do that...the happy part will come so short but the sad part is longer huhuhu...