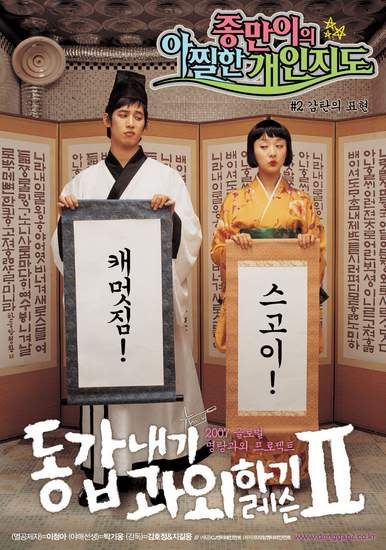 Sound interesting for me at first especially when the title is My Tutor Friend 2...and of coz I would like to watch something that more refresh and great as they have made it to the My Tutor Friend...

But I got a little bit frustrated with the storyline, well at first I thought it was cool and funny but it's only work for me for the first 15 minutes...and the rest hmmm...not a totally junk but some plot just not right and something is missing somewhere...but it was quite good that the actors has that good look on them so I can stand it untill the end of the show...but out of 5 I only give it 3 star...no matter how good the actors is when the storyline is bad then the results will be bad too
. Watch it if you want to have just something fun and new...but if you're hoping more from it I don't think you should watch this...well it depends on you anyway some might think it good and some might not...

remember we don't have same feels and taste so maybe you should watch it and tell what do you think...
Junko
(Lee Cheong Ah)
is a half japanese half korean, having a big crush with one of the exchange student from Korea call Woo-sung, in order to reunite again with her crush she managed to be a an exchange student in Korea. While in Korea she live in aguest house that is run by a friendly guy call Ha-ryong and his son Joong-man
(Park Ki Woong)
who is the same age with Junko and also attend the same univesity with her. While staying in Korea all that Junko's need is to learn the korean language and Joong-man is happened to be her tutor. Joong-man who has no interest on teaching Junko started giving her a lesson which is none of them help Junko on her study.


Joong-man is a guy who work hard and keep everything by himself. No matter how bad he feels he would never tell it to anyone. Feeling bad about his friend who was injured while boxing tournament which is match with him make him stop on pursuing his passionate on boxing.

Both of them become closer in no time and love is actually is around the corner...
Park Ki woong
Birthday: Feb., 13, 1985
Height: 181 cm
Weight: 69 kg
Blood Type: O
Education: Kyeong-an High School; currently a student at Daejin University
Works:
Movie - 2005~ Guidam (Japanese Movie); 2006 ~ Art of Fighting; 2007~ My Tutor Friend 2 .
Drama - Joseon Detective Story (MBC)
Other - SKY PMP phone CF, SBS TV Box Office Show, K2's 사랑을 드려요 MV.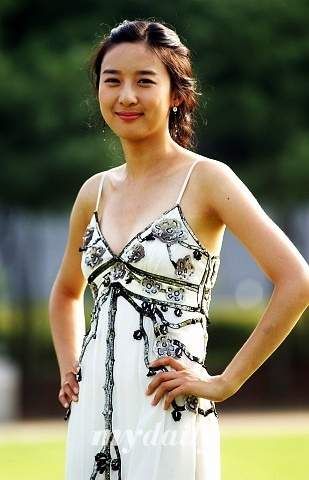 이청아 / Lee Chung Ah (Lee Cheong Ah)
Date of birth: 1984 October 25
Height: 165cm
Weight: 46kg
Blood type: A
Talent agency: SidusHQ
TV Series
Let's Go To The Beach (SBS, 2005)
Movies
Sunday Seoul (2005)
Temptation of Wolves (2004)
Happy Ero Christmas (2003)
Resurrection of the Little Match Girl (2002)