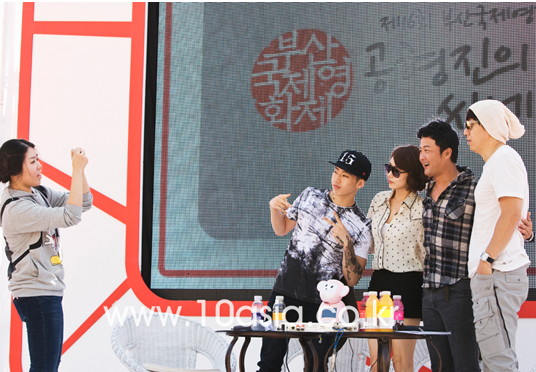 "I considered myself quite talented in dancing, but I was nothing against the American idol."
Why did Kim Soo-ro, the man who at one time, made the nation dance with his "Apex dance", bow his head? It is because he saw his fellow movie cast member, Jay Park, do the moon walk. "Kong Hyung-Jin's Cinetown", a SBS radio show that visits the Busan International Film Festival every year, had its first guests of the year - Kim Soo-ro, Park Yejin and Jay Park of Mr. Idol.
"If you want to be a singer, practice needs to become your daily life."
"I'm sorry for making such a tacky request, but DJ, please focus on your guests!" Friendly retorts and jokes were exchanged continuously between Kim soo-ro and Kong Hyung-jin, who are best friends in real life, in addition to casual conversations between Park Yejin and Kim Soo-ro, who met once again after Family Outing. In between, Jay Park listens to their conversation with curiosity or reacts with enthusiasm. It seemed that his role as a "character that is wordless but expressive through facial expressions or actions," in the movie had come to life. To the trainees aspiring to be singers like those in Mr. Idol, Jay Park advises, "(Success) doesn't just come to you if you put in effort. You need to really love music. That's how you can stay in the career for long and become successful. You can't just think, 'I'm going to practice from 1:00 til 10:00' to pass the time. Practice needs to become your daily life."
Jay Park begins to rap to one of the tracks on his new mini album, Girlfriend, with power, in response to Kong Hyung-Jin who asks for a freestyle rap. " 'I get a feel just by looking at you... wow~' uh... I forgot my lyrics (laughs)." What an innocent honesty. Quoting Kim Soo-ro, this just may be the "beauty of live broadcast" to the fans who waited on the sandy beach since morning to see [Jay Park] and to the listeners who are tuning into this conversation by an Autumn sea through the radio.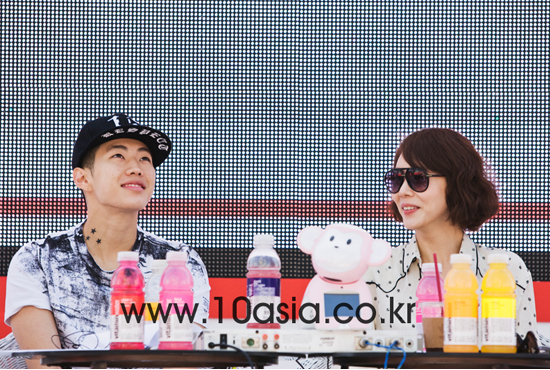 SOURCE: 10asiae ; TRANSLATOR: Lydia@JAYPARK.NET
PLEASE DO NOT ADD/REMOVE CREDITS. YOU MAY ONLY TAKE OUT WITH CREDITS TO JAYPARK.NET.