Huhuhu...I know this is not new but I just found it and just watch it...well you know how I don't really care what people gonna say about it...so this is it ^___^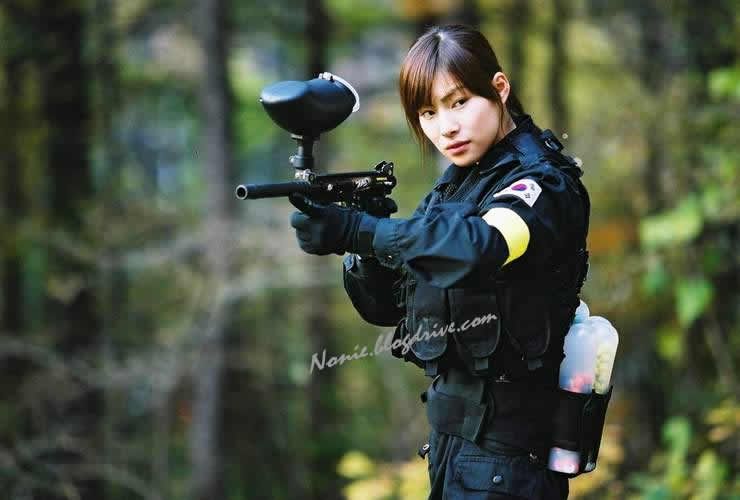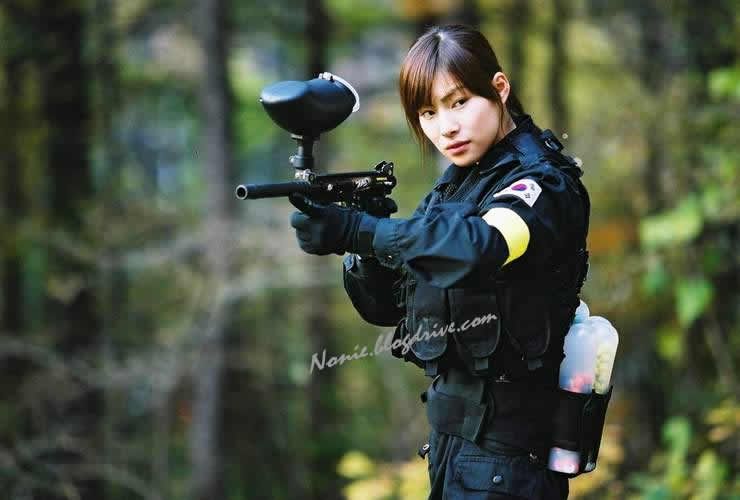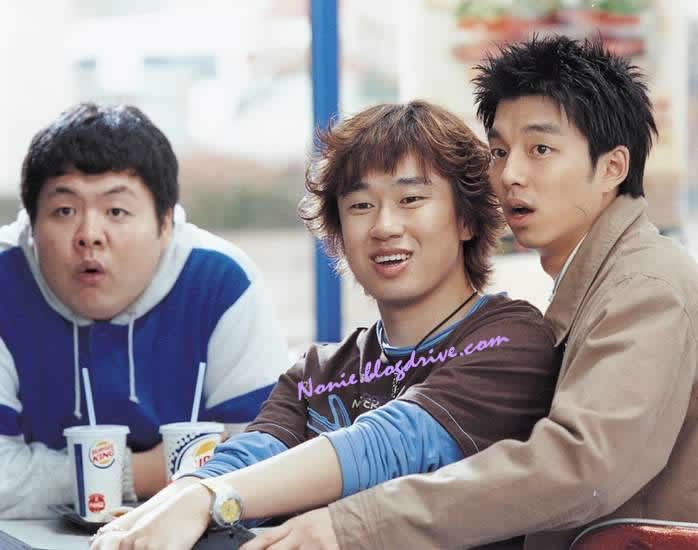 Since Gong Yoo is already the hottest guy now I don't really need to tell more about him...well back then he look a little bit slimmer but still HOT
.
And Kim Jeong-hwa the beautiful lady from Something about 1% is completely stunning in her look...well in this movie Jeong-hwa (Hyo-jin) was the undercover girl that send by North Korean on a mission to find and apprehend Operative Kim, another North Korean spy who embezzled a bunch of won.
Things does not go easily as she hope and in order to catch the other spy she stayed with another odd spies couple...huh I'm getting confuse now...whatever...there is so many spies that been send by N.Korean anyway...
While staying with them she use their daughter identity and work at a Burger King. With her beautiful angle look, she caught many of the men attention and it happened to be that there is a bunch of guy from the prep school who choose and posted the ladies with good look and present these good looking ladies as their angel in a blog. These blog has choose her as the "angle" and jokingly stated that she is the N.Korean Spy....
Hyo-jin didn't know that Ko-bong had a deep crushed on her until a friend of him finally agreed to help Ko-bong on developing the one sided feelings...started from there u may see that their relationship is actually developing step by step and who say's a spy cannot falling in love?!
Hmm...nice movie, nice joke they have, simple romance and sweet love story...should I say more?