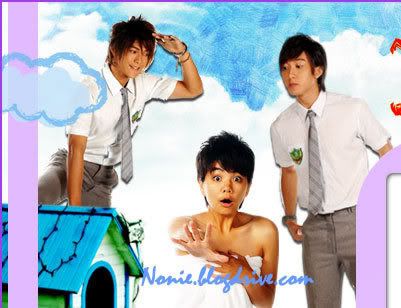 Argh! I'm gonna be a little bit crazy now.... I've bought Hanakimi VCD last 3 week...and it was only for the 1st part and the 2nd part was still not coming out...but of coz I won't wait that long just to watch it...
I managed to finished it & it was great... okay again this one is good too... I don't know about manga but when I watch every taiwan drama that taken from manga... I guess those manga must be so good coz it was writen so well... whatever it is I enjoyed watching this drama... Hanazakarino Kimihitachihe... wargh! first time saying those 2 words I keep spelling it wrong... and now It seems so easy...
This drama was about a girl called Lu Rui Xi (Ella), she disguised as a boy and entered to a boy school just to get neared with her Idol Zuo Yi quan ( Wu Zun). Rui Xi never thought that she will end up staying in the same room with her idol and still she have to pretend and act like a guy. Staying in a boy school wasn't as easy as she thought coz she have to be extra careful and make sure that no one around her knows that she is a girl. Since Rui Xi is a happy go lucky kind of person and considered as cute in the school...Rui Xi has no problem in making friends...beside Yi quan is one of the best man around her...Will Rui Xi succeed with her mission? what gonna happened to their relationship? what was Yi Quan thought about Rui Xi? it was nice drama...
Ella Chen from S.H.E take the role as Lu Rui Xi. Rui Xi is the lucky girl that transfered from U.S to Taiwan just to get neared with her idol. Lucky enough that she could share with her idol the same class and the same room too.
Ella characteristics that look like a boy really suits the role...so I don't get it when people keep saying she's not preety or whatever...for me, as long as she's Ella...that was great...(ok I'm a big fan of her so I don't care what people say's)
Wu Zun from Fahrenheit aka Fei Lun Hai take the role as Zuo Yi Quan. School athlete. He is usually quiet but defends those he cares about. Even that he knew about Rui Xi secrets...he kept it to himself, protecting her without Rui XI know why he is doing that. All that Yi Quan want is to make sure that Rui Xi gonna stay beside him.
He got the look that make every ladies out there want to keep him in their house...hahaha. Whatever, acting in this drama has make Wu Zun the most wanted guy...I can see his face everywhere...he is from Brunei... so I guess Brunei people... you guyz are lucky enough to have this star.
Jiro Wang from Fahrenheit (Fei Lun Hai) as Jin Xiu Yi. He's a soccer player. Since Rui Xi had entered the school Xiu Yi begin to questioned his sexuality interest...he even thought he was a gay and started confessing his feeling to RUi Xi.
This guy really make the whole story look quite interesting... he just too funny but cool... can't help it but I like when Jiro do that stupid smile...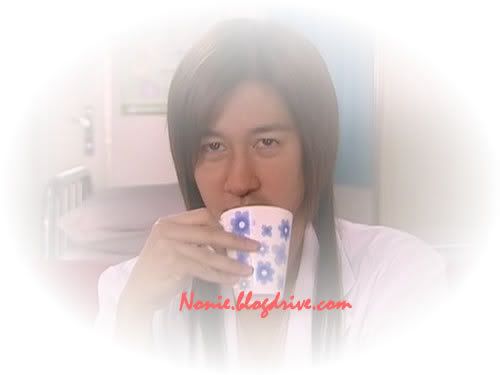 Tang Zhi Ping as Mei Tian, the school health official. He is the person who know Rui Xi too well. He even know that Rui Xi is a girl because he say's his a gay and he was so sensitives to female so it was easy for him to recognized her...Mei Tian had became Rui Xi official counselor and a saviour (even he never really approved that)...No matter how hard he tried to runaway from Rui Xi...at last he still have to sit and listen to whatever that RUi Xi gonna say's...
I like his role, should I say he look beautiful too hahaha... I feel like I'm gonna faint whenever he started touching his hair like a lady hahaha... can't help it with the pink T that he wear... hahaha he's so gay...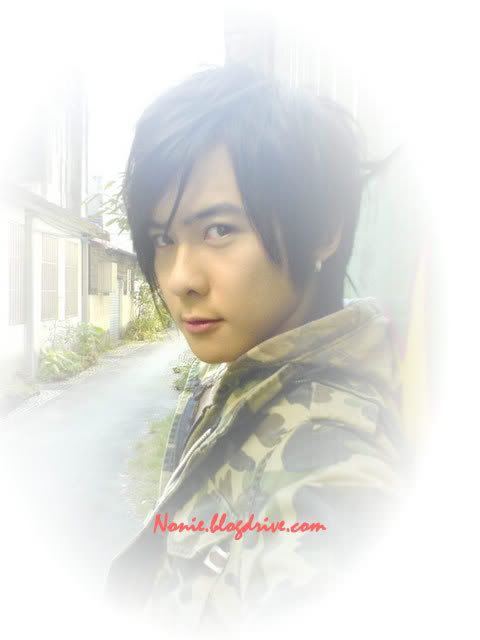 Tang Yu Zhe as Liang Si Nan, leader of the dormitory No.2. So flirtatious...he is Mei Tian nephew but both of them keep it as a sceret.
nothing much to talk about him...I just think he suit the role... well good looking of coz... that's why he really suit with the character... the way he keep saying that he really are talented given to be a modeled coz of the look... wah! so cute.
There is many other cast of coz...but can't put them in here...too many of them. but here are the nice captured between Ella and Wu Zun that I really like...and the others too....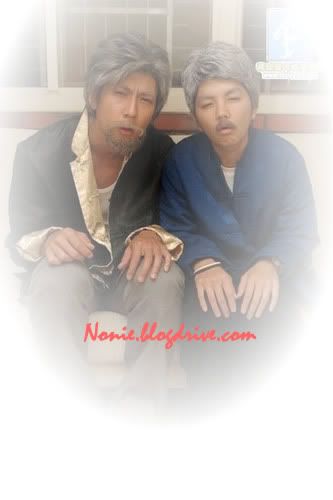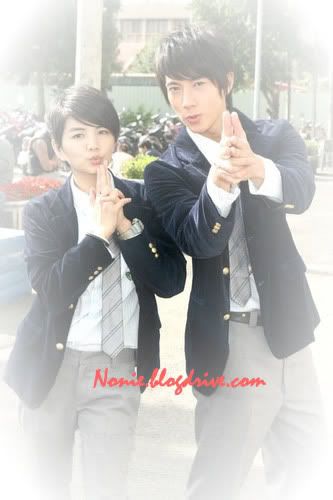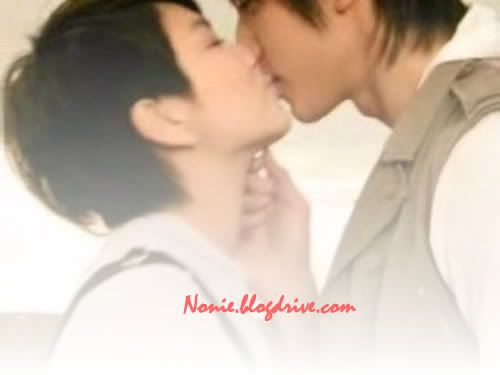 "whatever you want, you'll got it...just keep on trying..."