Finally...instead of waiting for the my brother to keep his promise to buy me the sets of DVD for this drama I bought it by myself...I guess I'll make my brother buy me just another things for me...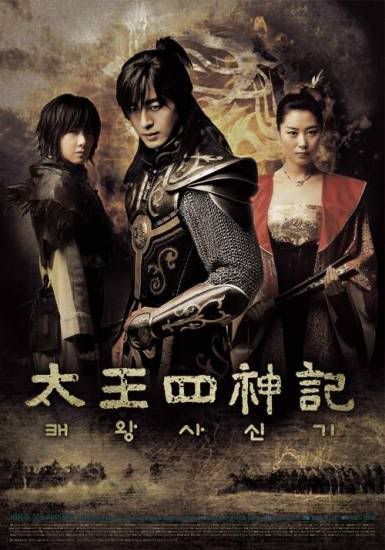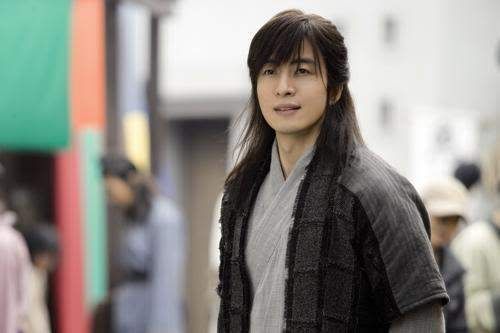 Bae Yong Jun as Dam-deok / Hwan-woong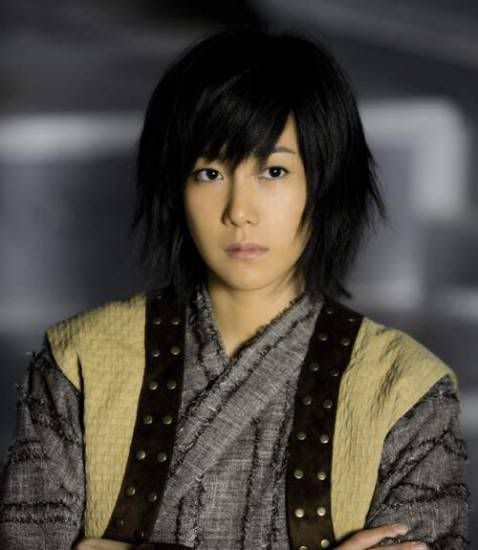 Lee Ji ah as Sujini / Sae-oh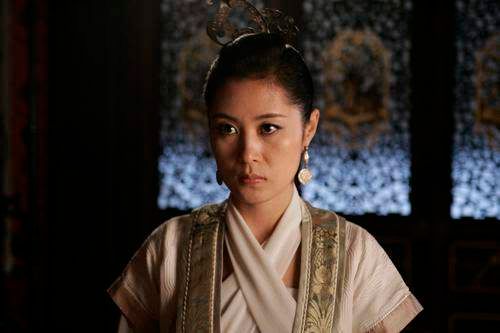 Moon Soo-ri as Giha / Kajin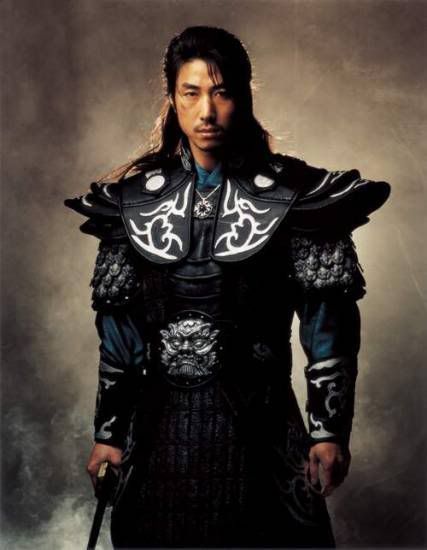 Yoon Tae-yeong as Yeong Ho-gae
This drama portrays the life of the 19th king of Goguryeo. Jumong, the founder of Goguryeo, establish Goguryeo with his Four Gods: Cheong-ryong (Blue Dragon), Baek-ho (White Tiger), Joo-jak (Phoenix), Hyeon-mu (symbolized as a turtle). The Japanese may know them as Seiryuu, Byakko, Suzaku, and Genbu. Jumong marries Soseono, who had a big part in the founding of Goguryeo. They have two sons, Onjo and Biryu. When the son of Jumong's first wife came to Goguryeo in search of his father, and is named Crown Prince, Soseono takes her sons, Onjo and Biryu, South and establishs Baekje. This is how Baekje and Goguryeo were known as "brother countries".
As time passed, the Four Gods secluded themselves from society and watched as Baekje and Goguryeo's relationship worsened (worsened more mainly because Goguryeo's king was killed in a battle between Baekje and Goguryeo).
One day, Ju-ahn, "Hyeon-mu" of the Four Gods, sees two stars sour up into the sky. Since one came from the palace in Baekje, it predicted the birth of "Su", later known as King Ah-shin. The other star came from Goguryeo, prophesizing the birth of Dam-deok, later known as Gwang Gae Toh Dae Wang.
Realizing that his new master has come to the world, Ju-ahn awaits in the vast Manchuria with a young girl, Sujini, to see which of the two will be his master. Sujini was picked up as an orphan by Ju-ahn and considers Ju-ahn as her father.
Therefore, the story is on the Four Gods looking for their master, Gwang Gae Toh Dae Wang, who was an expert in tactics, the woman he loved (Sujini), who was also loved by the coldhearted King Ah-shin.
Who was Dam-deok (Gwang Gae Toh Dae Wang)?: He was the 19th king of Goguryeo (lasted from 37 B.C. to 668 A.D.). During the time of Dam-deok, Goguryeo was the most powerful nation in East Asia (yes, even the Chinese dynasty couldn't defeat Goguryeo). At age 11, he was made the Crown Prince and became King when he was 16. In 396, he attacked Baekje (a nation Southwest of Goguryeo) and took over the northern area above the Han River. He defeated the many invasions made by the Yeon Dynasty (China) after 400 A.D. During his reign, the number of castles he took over numbered in the hundreds and villages numbered in the thousands. However, he died at an untimely age of 39.
The Legend aka Tae Wang Sa Shin Gi
..."someone" says to me that he will not watch this drama just because of BYJ...I hope he change his mind on that. He need to learn to accept that;
Hehehe well the main point is he really can act. I wonder what make this "someone" say BYJ don't know how to act...
Okay, talking about this drama, the reason I watch it is because of the A list actors...well of coz including BYJ
. But after watching it I should say that every character make me wanna watch it even if there is no scene of our beloved BYJ.
I really like the young talented actors...and here is the list;
Yoo Seung-Ho
as young Damdeok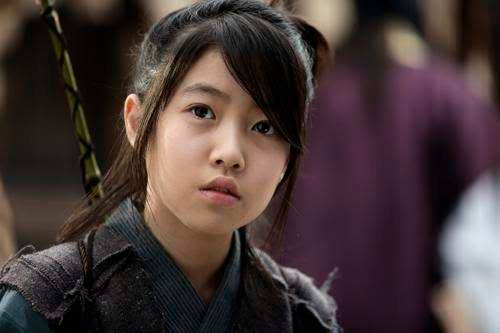 Shim Eun-Kyung
as young Sujini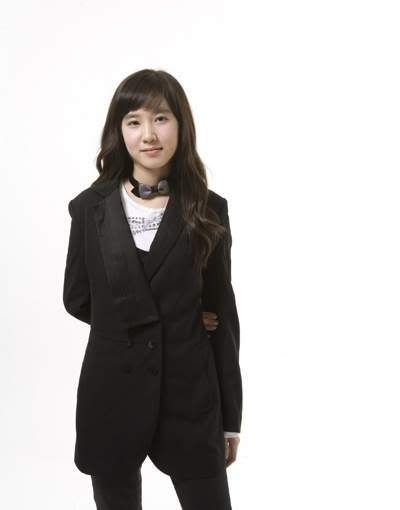 Park Eun-Bin
as young Giha
Oh Seung-Yoon
as young Hyeon-go
Kim Ho-Young
as young Ho-gae
There are young and yet so talented. I really like the way they bring their character. It seem like each one of them really belong to those character...they bring the character beautifully and perfect. Yoo Seung-Ho & Shim Eun-Kyung is my favourite...
Other then these young star...of coz the shining armor...can't list all of them but no doubt about their talent...here is some of them...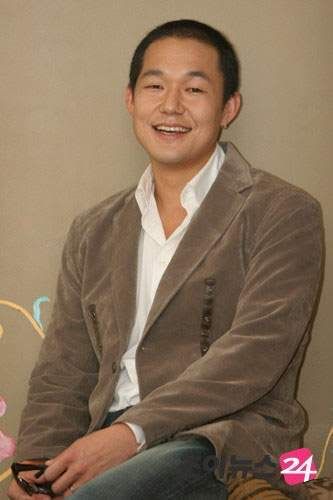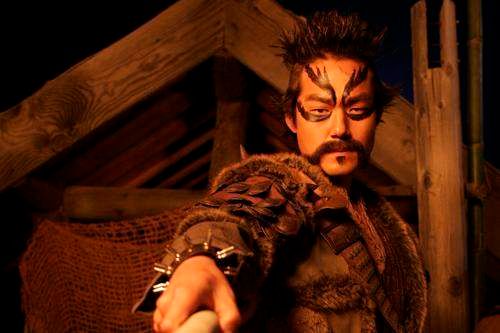 Park Sung-Woong
as Jumuchi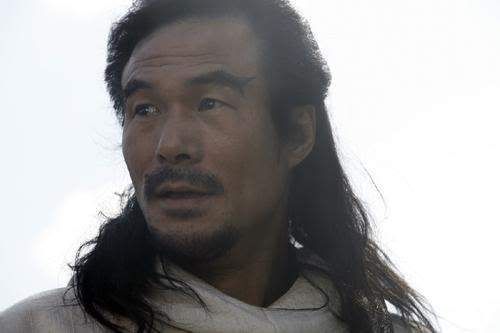 The only thing that I got frustrated is the way it end...I just hope that the ending would be the way I want it to be...well simple thought of mine. I know not everyone agree with me but who cares. Even if it was the legend...why? why can't the perfect couple be together at the end?
I know it's a legend so I won't complaint about it anymore...but if anyone ask me...I'll still give the same answer...it was a great drama but the ending wasn't as what I imagine...but yeah still it's an A list drama and 5 star for it.
Credit Synopsis: koreandrama.org